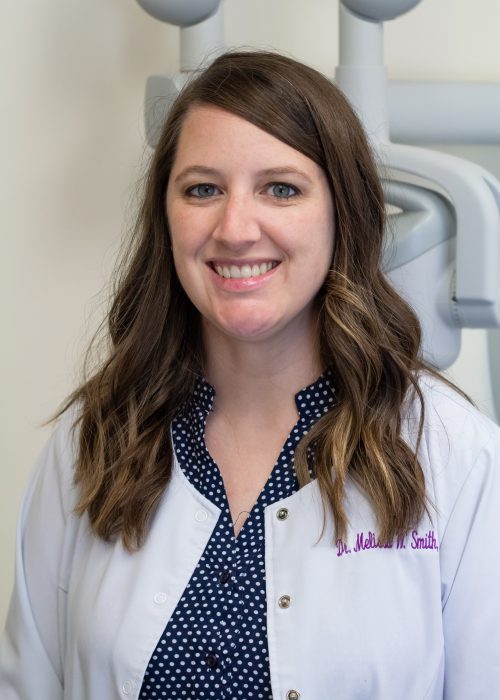 Dr. Smith was born in Bluefield, WV and moved to Mt. Airy at the age of 3 with her family.  She went to Franklin Elementary, Gentry Middle, and graduated from North Surry High School in 2004.  Following high school, she attended Salem College where she graduated magna cum laude in 2008 with a Bachelor of Science degree in Mathematics.  In 2009, Dr. Smith began her journey in dentistry at the University of North Carolina at Chapel Hill. She graduated with a Doctor of Dental Surgery degree in 2013.
Dr. Smith then moved home to Mt. Airy.  She worked at the Surry County Health and Nutrition Center dental clinic as a general dentist until she purchased her own dental practice.  She purchased the practice owned by Dr. John Crane, DDS in June 2014 where she currently works as a solo practitioner. Dr. Smith enjoys treating patients of all ages!
Dr. Smith lives in Mt. Airy with her husband, Nathan, their daughter, Callie and two cats, Link and Zelda.  They are proud members of the Church of Jesus Christ of Latter-Day Saints and spend much of their free time serving in the Church.  They enjoy beach vacations to Ocean Isle and eating!
Now accepting new patients!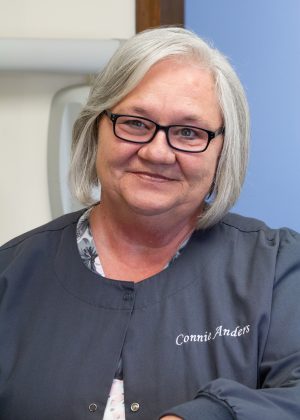 Connie Anders is one of our smiling faces at the front desk.  She has worked in the dental field for 30 years. She has grown to feel like our patients are family and takes great pleasure in serving them with regard to their dental needs.  She is a wife, mother, grandmother, and great-grandmother.
Pam Lawson is the bright face in the window at our front desk.  She has worked in many positions in the dental office. She worked as a Certified Dental Assistant for 31 years, but now works in the front office welcoming our patients, scheduling appointments and handling other administrative duties.  She and her husband, Kenneth, live in Mt. Airy and love spending time on their boat and traveling.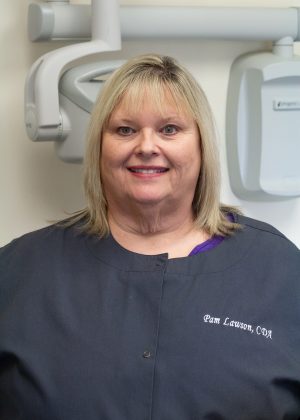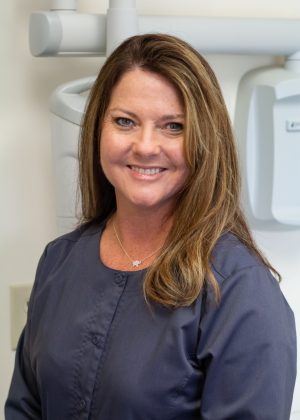 Janice Shelton is a Registered Dental Hygienist and has worked in dentistry since 1989.  Janice was born in Kansas City, Missouri and moved to Mount Airy after her father retired from the Air Force.  Janice graduated from North Surry High School in 1987, then attended Guilford Technical Community College where she obtained her certification in Dental Assisting in 1989 and her Associate in Applied Science in Dental Hygiene in 1991.  Janice has three children and enjoys spending time with her family and friends outdoors at the lake, riding horses, and hiking. Janice also enjoys working in real estate and is a Realtor licensed in North Carolina.
Jackie is a native of Cana, Virginia and attended Wytheville Community College.  She graduated from their Dental Assisting program in 1992 and Dental Hygiene in 1997.  Jackie has been a dental hygienist in our office for 21 years. She keeps herself busy with school events and church youth activities.  She also volunteers with local dental mission teams. In her spare time, she loves spending time with family, camping and gardening. She lives in Ararat, VA with her husband, Eric, and sons, Branson and Cooper.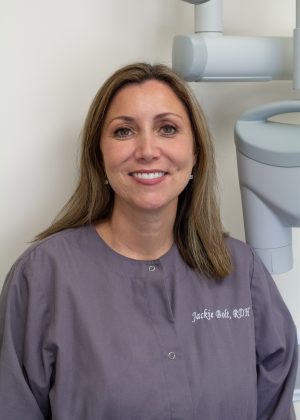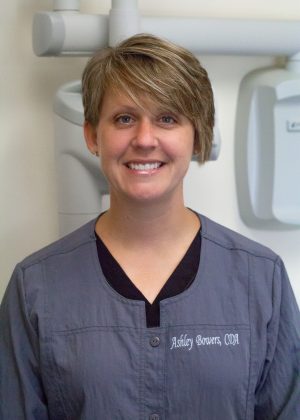 Ashley, one of our Certified Dental Assistants, is a native of Stokes County and graduated from North Stokes High School.  She has been a dental assistant for over 10 years and came to our practice in 2009. She attended Forsyth Technical Community College and, after graduating, Ashley went on to complete the Dental Assisting National Board to become a CDA.  She resides in Mt. Airy with her husband, Justin, and her two children, Jacob and Asher. She enjoys spending all of her free time with her family and vacationing.
Ashton is a Certified Dental Assistant.  She graduated from North Wilkes High School in 2015 and the Wilkes Community College Dental Assisting Program in 2016. Ashton joined our office in 2017.  She spends her day assisting Dr. Smith and helping our patients feel comfortable and at ease during their visit. Ashton resides in Wilkes County with her daughter and enjoys hiking in her free time.